envoyatHome Remote Elderly Monitoring
AFFORDABLE.
ACCESSIBLE.
AI.
When you can't be there yourself, you need an "envoy at home."
What We Do For Caregivers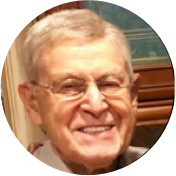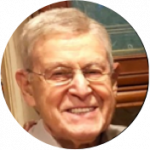 I saved $300,000 by using envoyatHome for my father-in-law. We deferred full time care for 2 years and used the savings from envoyatHome to pay.
George
New Jersey
envoyatHome reported too many bathroom visits for my mother. Urgent care diagnosed an acute UTI and sent her to the hospital in an ambulance. Thank goodness I had envoyatHome.
Debra B.
Illinois
My father gets confused. He tried to leave home at 4AM in a blizzard. envoyatHome saved his life.
Susan R.
New Jersey
I wish we had gotten envoyatHome sooner. I thought my MIL was OK with a panic button - until we found her on the floor, button never pushed. Doc said it happens a lot.
Steven C
Rhode Island
My grandmother's assisted living center claims to do bed checks every 2 hours. envoyatHome tells me on many nights, they don't check her at all.
Rebecca S.
New Jersey
My prayers have been answered.
Judy D.
North Carolina
Your service has been invaluable to me. You and your service are the best and I would recommend it highly.
Kate G.
Minnesota
envoyatHome has been and continues to be a great solution to our challenges.
Dan T.
California
I installed it yesterday in my mother's assisted living unit. envoyatHome paid for itself in the first night.
Caregiver
Texas
I love this system already. It's much simpler than I thought it would be. I wish I had this sooner.
Caregiver
Michigan
envoyatHome keeps me sane in this crazy situation called remote caregiving.
JL
Ohio
Data allows me to fully understand a client's behavior during the overnights and when they're home alone. My conversations with families about risks are now fully evidence based.
Sheila O.
New York
My mother is very protective of her independence. Once she understood there would be no cameras or surveillance, she was on board with envoyatHome.
Caregiver
California
I don't worry as much when Dad forgets to call me in the morning. envoyatHome tells me everything I need to know.
Elaine B.
New Jersey
Thank you for suggesting I check my mother's Long Term Care policy. You were right, it reimburses for envoyatHome.
D
Florida
We discovered our client was wandering, pacing, and eloping at night. His doctor read the envoyatHome reports and adjusted his meds. We ALL slept better.
Sandra H.
Texas
My mother won't let anyone in the house to help. envoyatHome is the ideal solution for us. It's proud-Mom approved.
CS
Pennsylvania
The assisted living said our mother was eating, but we were skeptical. envoyatHome proved we were right.
MS and AR
Pennsylvania
I was very pleased with the system - did a good job of keeping me informed...
Harold G.
Texas

Finally. Caregiving for the Digital Age.
See Smarter Caregiving in Action
We Discover Risks for You
Cognitive Behavior
Wandering
Elopement
Pacing
Day/Night confusion
Time of day confusion
Inactivity
Sleep disruption/location
Lethargy
Overactivity
Safety
Home departure
Home arrival
Morning wake routine
Evening return routine
Stairs, basements, garages
Physical inactivity
Door opening
Window opening
Occupying a room too long
Lack of movement or activity
Wellness
Morning begin daily routine
Evening retire daily routine
Toileting frequency
Toileting duration
Social isolation
Social distancing
Movement relevant ADLs
Sleep routine
Compliance to Medical Orders
Compliance to Medical Orders
Avoiding stairs or hazards
Movement
Rest
Nutrition (via access)
Hydration (via access)
Meds (via access)
Home Environment
Temperature extremes
Water leak
Door open
Garage door open
Window open
Remotely lock door or window
Remotely unlock door or window
Remotely lift garage door
Remotely lower garage door
Access to door, drawer, or room
Remotely unlock for First Responder
He STILL has dementia after the caregiver leaves.
If it's UNTHINKABLE to leave him alone during the day, why is he alone at night? On weekends?
Part-time dementia isn't a thing. Don't settle for part-time care.
Our elderly remote monitoring system operates 24 x 7 with absolutely no engagement from the older adult. It's fully passive and private with no cameras, listening devices, charging, or items to lose, forget, or ignore – which makes buttons and wearables an issue for older adults with memory challenges. 
It's the ideal full time supplement to part-time aides and working family caregivers. And best of all, you don't have to rely on his memory at the doctor's office. His behaviors when he's home alone – wandering, elopement attempts, anxiety symptoms, sundowning, time of day confusion, pacing, insomnia, toileting, lethargy, oversleeping, and food access – it's all accessible for sharing with family or doctors. 
Whether he won't allow "strangers" in the house, doesn't think he needs help, or more traditional hourly services are just too expensive, your loved one is never truly alone with envoyatHome.
Frequently Asked Questions